Dry Ice Machine hire (Cloud 9 effect)
Looking for that special touch that will elevate your Bridal Waltz/First Dance to cloud nine? Our dry ice machine hire creates the ultimate wedding effect needed for your most important dance. Time of Our Lives Events are thrilled to now have this highly sought after service as an optional add-on with our wedding hire packages.
Why request dry ice for your bridal waltz or entry?
Incredible photo opportunities

Stunning atmosphere, certain to wow your guests

Priceless memories as you share your first dance together

Accentuates the importance of the occasion
What effect does it achieve?
Dry ice vs Smoke machine
Don't be mistaken to think our dry ice machine is similar to a cheap fog or smoke machine hire unit. Just touching on the science behind the effect, dry ice is basically a solid carbon dioxide that creates a low blanket of fog, hugging the dance floor. The amazing cloud effects achieved won't raise above knee height which is a key point of difference compared to a smoke machine which can rise all the way to the ceiling.
Length of the effect
Depending on the duration of your bridal waltz song (or your preferences), the dry ice effect can last up to as long as 6 continuous minutes covering the largest of dance floors. We always love working with this effect as it is the perfect compliment to the best wedding songs.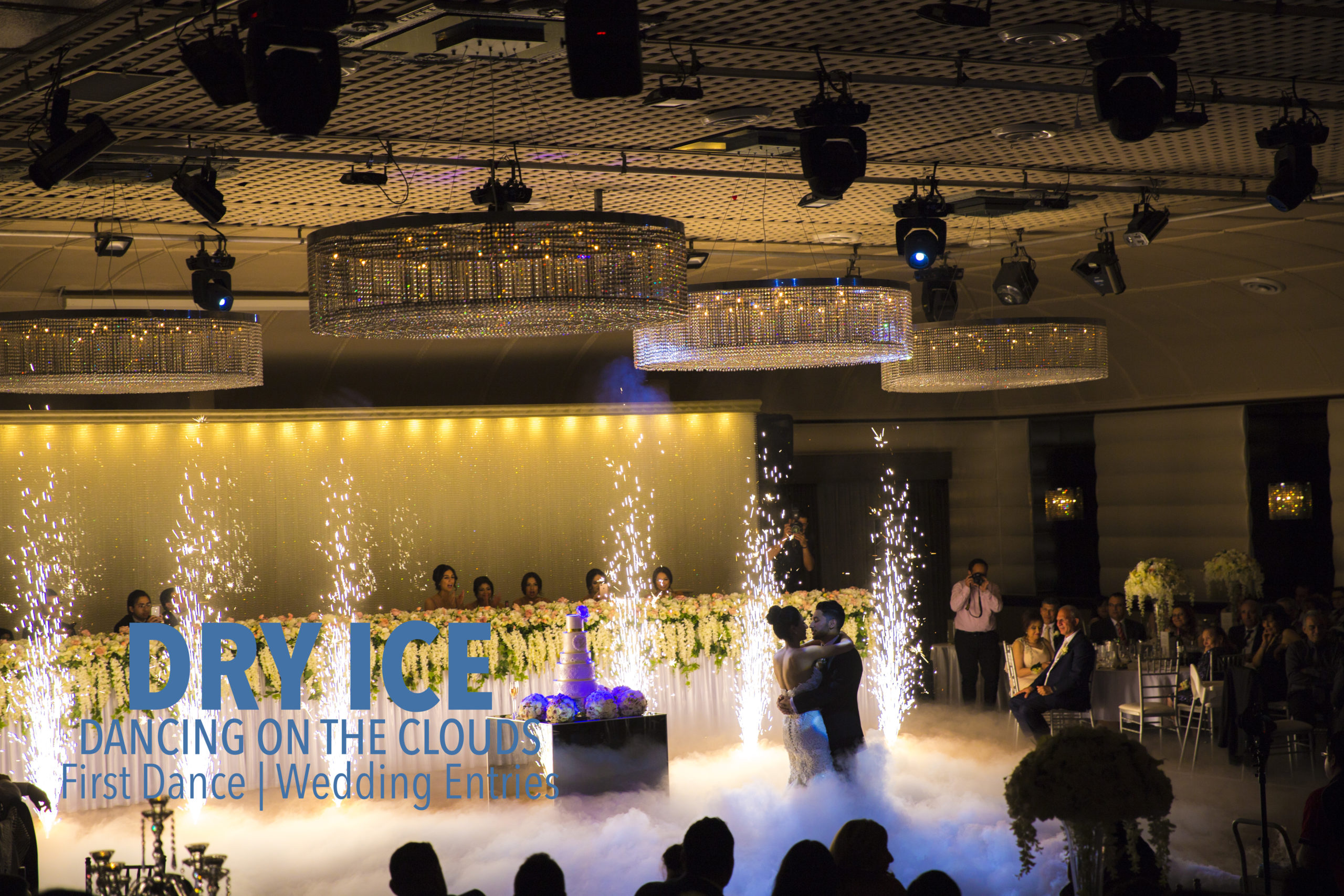 Why book through us?
As an independent supplier, we're upfront with our packages and prices so there's no hidden costs.

Too often this amazing effect is 'throw in' by other suppliers but in actual fact have added ridiculous fees to the total bill without you knowing.

We value honesty and will ensure you and your partner are getting the best value for money.
Book Our Services
Like us on Facebook
SoundCloud: Party Mix 2016
YouTube: DJ & Photo Booth highlights